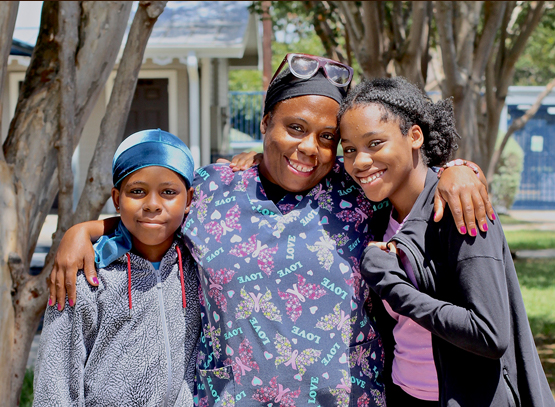 Endeavors provides a safe, healthy, stable, and caring environment to chronically homeless women with disabilities and their children.
Through permanent supportive housing, these families receive case management, professional counseling, life skills training, and employment opportunities, allowing them to increase self-sufficiency and family income, while decreasing episodes of homelessness and/or acute psychiatric care.
A safe, healthy, stable, and secure place to live
Life skills training in parenting, finance, conflict resolution, relationship, problem-solving, leadership, and other social interaction issues
Assistance in meeting educational needs of school- age children
Symptom management
Case management services
Individualized assessments
Mandy was a homeless mother who struggled with drug addiction and mental illness. By providing valuable tools and resources, Endeavors' family housing program provided Mandy a safe, healthy, stable, and caring environment where her family could get back on their feet.
The Fairweather Family Lodge receives all referrals for admission from Coordinated Entry through the South Alamo Regional Alliance for the Homeless.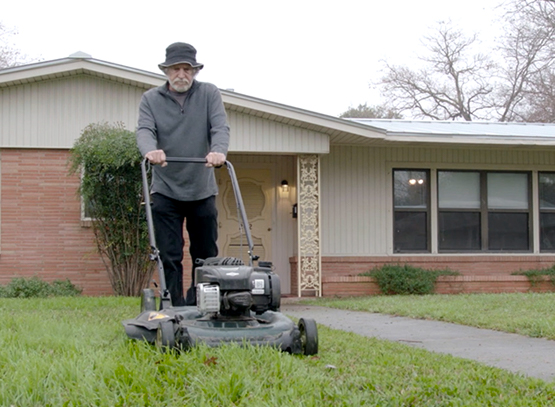 As its longest-running initiative, Endeavors' individual housing programs provide permanent supportive housing to individuals with mental illness. By providing a safe, healthy, stable, and caring environment, the individual housing program helps our residents increase self-sufficiency through life-skills training, and assists them in obtaining proper referrals for education and work attainment, and receiving symptom management.
18 years of age or older
Axis I mental health diagnosis from a licensed professional
Stable and medication compliant for at least 30 days
Be able to pay a monthly program fee
Willing to work, volunteer, or attend school for 15 hours per week
Remain drug-and-alcohol-free for at least 30 days
In Texas alone, over 230,000 youth and young adults are currently experiencing homelessness.
By providing Rapid-Rehousing (RRH) assistance to Youth and Young Adults (YYA) between 18-24 years of all self-identified genders in the Bexar County area, we seek to reduce the number of youth experiencing homelessness. Our goal is to provide this deserving population with a safe place to live and opportunities to reach their potential, allowing them to heal from trauma and prevent eviction.
Our Case Managers will work with youth and young adults in the program to:
Find permanent housing
Obtain mental health counseling, parenting education, employment assistance, educational services, life skills training, mentorship, and childcare
Access basic needs such as food, clothing, and medical care
PROVIDING SUSTAINABLE HOPE
Located in San Antonio, the Providing Sustainable Hope Program is a supportive housing program that assists chronically homeless adults with disabilities to achieve security, stability, and self-sufficiency.
Often, residents of this program, along with our other housing programs, come to us with heartbreaking backstories of job loss, domestic violence, sex trafficking, disability, and mental illnesses.
Through this program, our team offers each client a safe and secure place to develop job and life skills training, empowering them to leave the program and build a brand new life.
Many of our clients come to us with little to no personal belongings. We are in need of supplies to best serve those in our care, and you can help! Click the donate button below to make a monetary donation that will allow us to purchase the items needed below:
Hygiene products (shampoo, conditioner, soap, toothpaste, toothbrushes, loofahs, lotion, deodorant, combs, feminine hygiene products)
Job readiness items (buss passes, gift cards, interview clothes, work clothes)
Move-in Items (utensils, bowls, plates, Tupperware, dishrack, cleaning supplies, microwaves, coffee machines, mattresses, bed frames, nightstands, loveseats, small kitchen tables, bedding sets, pillows, shower curtain, bathmat, towels)
Donate
Established in 1977, Endeavors' Housing Programs provide permanent supportive housing to Veterans, as well as individuals and families with mental illness and/or disabilities. As Endeavors' longest-running initiative, this program has helped shape the story of countless people who, through the program, have achieved a life full of stability, successes, and self-sufficiency. Will's story is just one of those stories.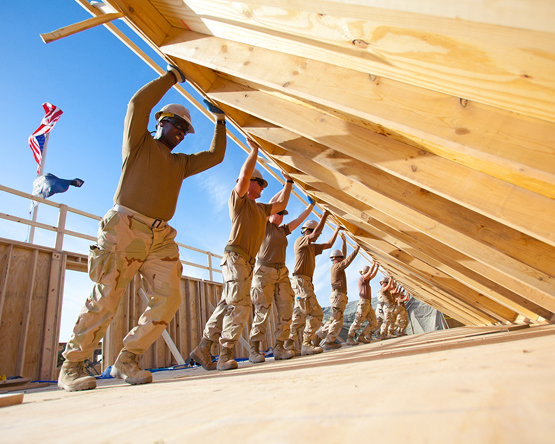 Veterans mean so much to our country and our organization. This is why our Veteran Services Program is designed to give back to veterans in need.
By providing homelessness prevention and stabilization services, along with emergency financial assistance for rent and utilities, to low-income Veterans and their families, these American heroes are given an opportunity to get back on their feet, regain their incomes, and enhance their lives.
Case Management
Referrals for financial counseling and legal assistance
Development of a Housing Stability Plan
Job placement assistance
Assistance in obtaining VA and other benefits
Parenting programs
Referrals to Community Agencies
Skills Workshops
Emergency Financial Assistance for rent and utilities (based on financial need)
Experiencing homelessness, Army Veteran Christine came to Endeavors for housing and employment support. With the help of Endeavors' Veterans supportive services, Christine was able to get back on her feet, leaving the program gainfully employed and ready to empower her own community.
EMERGENCY FINANCIAL ASSISTANCE
In addition to homelessness support and prevention programs, Endeavors' housing services also include rent and mortgage assistance programs. These programs provide emergency financial assistance to households facing evictions and/or at risk of homelessness.
Current assistance programs available to residents of select Texas counties include:
Emergency Rent Assistance (THN)
Homeowner Assistance Funds (HAF)